Biohazard Decontamination – Sewage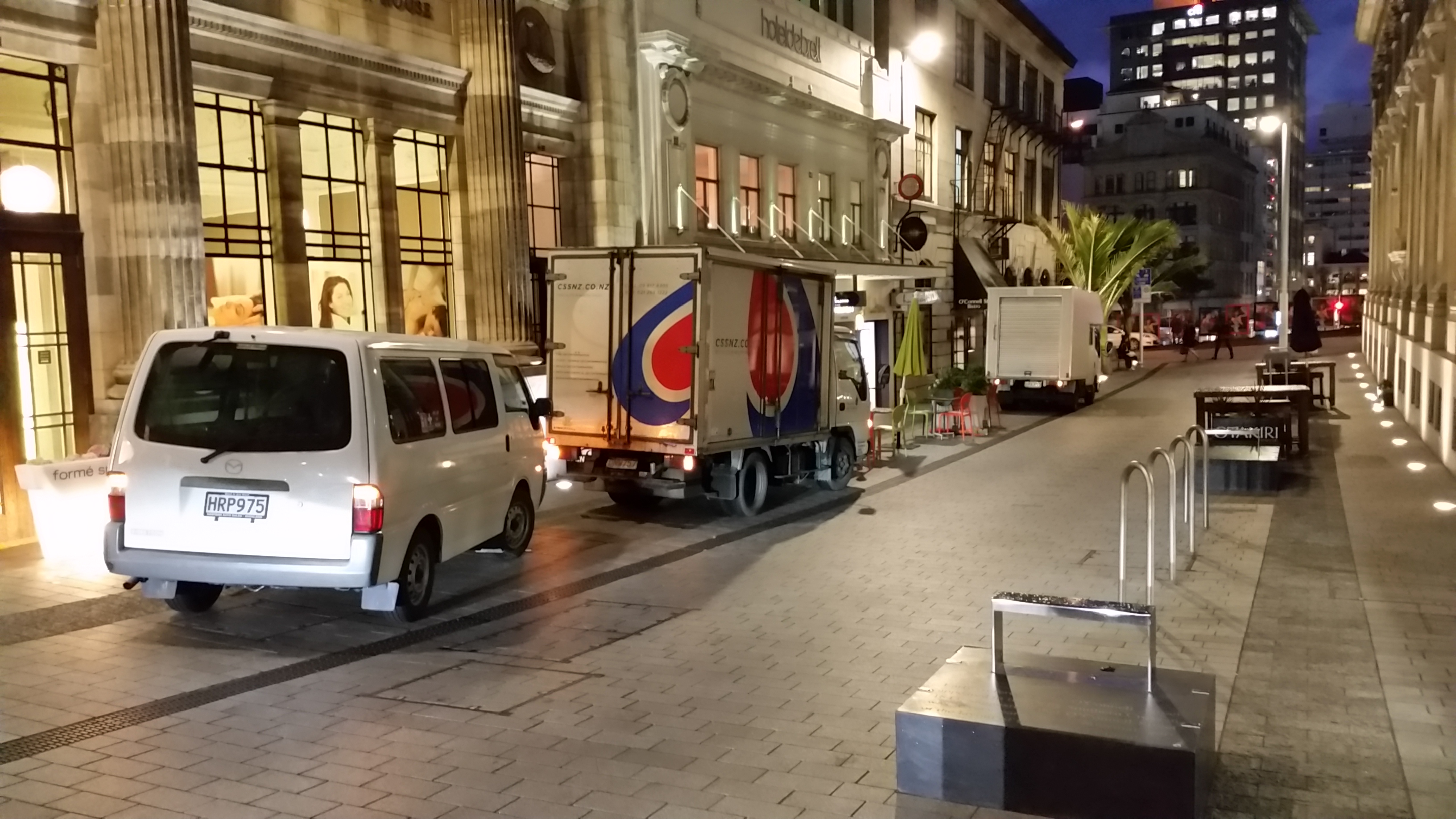 A sewage clean up creates a stressful and emotional situation while presenting potential health hazards and significant property loss. A prompt response to sewer clean ups is important to reduce costs. Immediate action can greatly reduce losses from negative health effects and property damage. Carpets contaminated with graywater (water has passed over soil) or blackwater (water contaminated with sewage) must be disposed of. Arrangement should be made to have flooded areas tested for e-coli if exposed to gray or blackwater.
Biohazard Decontamination – Hoarder
Decontamination of hoarder properties is not just a matter of removing the excess contents. An additional consideration is the human and animal waste present. This is also a real health hazard. CSS Ltd has vast experience successfully fixing this type of problem. We will remove and dispose of the large amount of contents and rubbish usually present therefore making the property safe and sanitary.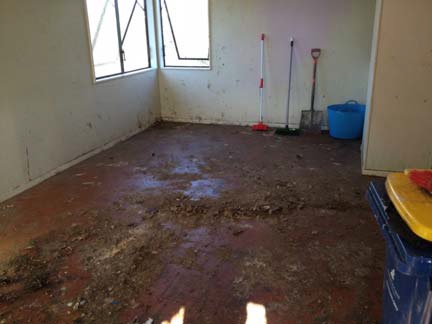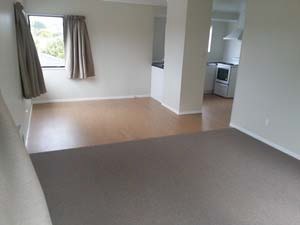 Biohazard Decontamination – Human and Animal Waste
Poo in the corridor? Vomit in the communal? Neighbourhood pets using your property as a litter box? Here at CSS we have seen and dealt with it all in terms of human and animal waste – don't be embarrassed when confronted with this unpleasantness. Faecal Contaminant – When you decide on a course of action you need to bear in mind the following. Faeces exposure not only carries foul smells but contact can also be considered a serious health hazard. This can lead to a number of infectious diseases. Bacteria in the faeces risks the health of anyone that comes in direct contact with it or contact with the contaminated surface. Faecal matter is known to contain and transmit Hepatitis A, Salmonella, Hantavirus and Parasites. Blood Contaminant – Likewise, exposure to an area that has blood can be a hazardous situation. Contact with blood borne pathogens can be extremely detrimental. Blood can be the carrier of many diseases, most commonly HIV, Hepatitis B and Hepatitis C. There is a high risk of contracting these diseases if the proper steps for safety and disinfecting are not used. Vomit Contaminant – When the contents of a stomach are expelled they become a bio-hazard. Vomit or puke will contaminate anything within a 25 foot radius. Germs in the vomit can be spread by air and surface contact. If not properly disinfected they can lead to a number of illnesses. When the area effected by the vomit is not properly sanitized many health risks can be a result. Our trained and professional team can disinfect homes, businesses, properties, out door areas and vehicles. We have specialized procedures which provide for a sanitized and disinfected area. We offer our services in confidence. Contact the professionals at CSS Ltd for any of your bodily fluid cleanup needs.
Biohazard Decontamination – Medical
Ultrasonic Decontamination
Ultrasonic cleaning offered by CSS can prolong the life of expensive instruments and equipment. In the past, many fine instruments were discarded due to stiffening hinges and box locks, or sticking plungers. Hand scrubbing and spray washing could not thoroughly clean these areas. CSS ultrasonic cleaners effectively remove dried and baked blood, serums and medications from these instruments. Also, hinged instruments and syringes operate more smoothly during use in surgery when cleaned using ultrasonics. In addition, the use of ultrasonics alleviates the necessity for hand scrubbing of contaminated surgical instruments and laboratory apparatus, a procedure which could lead to injury or infection. The superb cleaning powers of CSS ultrasonic cleaners, their speed and simplicity of operation, and their ability to remove blood, tissue, bacteria and microorganisms within minutes, makes them a valuable addition to the hygiene management of any operating room suite, central service department, or emergency room. The cost-effectiveness of this service is considerable. All healthcare equipment wheelchairs, walking sticks, mobility aids, computers and monitors the applications are endless in the medical and food processing industries.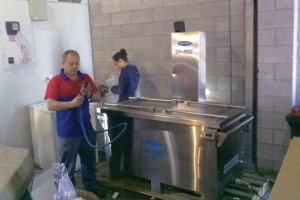 Hydrogen Peroxide Vapour (HPV) Technology
Figures released from New Zealand Environmental Science Research show the national average rate for the potentially deadly MRSA biohazards (methicillin-resistant staphylococcus aureus) increased by 19 per cent to 227.4 recorded cases per 100,000 people between 2007 and 2008. The traditional Deep Clean approach is time consuming, expensive and of limited value in the successful elimination of biohazards. A more cost effective, efficient and effective answer to manage this problem in New Zealand lies in the use of new Technology. Staff at Contaminated Site Solutions have brought the decontamination of biohazards into the 21st century with the use of hydrogen peroxide vapour (HPV) decontamination. The Hydrogen Peroxide Vapour (HPV) unit represents the latest technical breakthrough in the fight against superbugs and sterilization of all at risk areas and equipment. This system eradicates difficult-to-kill organisms such as Clostridium difficile, Acinetobacter and other organisms that are resistant to antibiotics.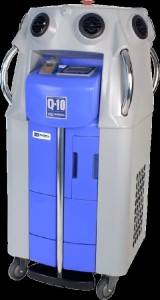 Deployment possibilities
This unit can be deployed in hospitals, operating theatres, ambulances, doctor, dentist, veterinary surgeries and rest homes. Indeed any situation where the highest standards of hygiene and sterilization controls are demanded. The system is also extremely effective in periodic sterilization of work areas such as call centres and offices during seasonal shutdowns. Run in conjunction with your scheduled cleaning this system can sterilize the work environment safeguarding the health of your staff and reducing down time through staff illness with its associated costs.
Mobility
The mobility of this technology allows it to be used in a single room/office or an entire ward without the harmful effects of formaldehyde as used in the past.
The System
In brief the system utilizes the HPV technology to:
Measure the space to be decontaminated and calculate the maximum hydrogen peroxide concentration is utilized for speed and efficacy(All measures are made using an onboard computer not requiring operator intervention)
Release the vapor where it quickly circulates and covers very exposed surface to insure a comprehensive decontamination process(a process monitor notes changes in environment which might indicate a leak or interruption in the treatment cycle)
Pre and post testing proves the efficacy of the treatment
Contaminated Site Solutions will provide:
A coordinated liaison with the onsite health providers or managers
Flexibility – with emergency and scheduled service deployment
Room/office, facility or entire building decontamination
Residue fee treatments
Documented procedure