Health Boards / Health Service Providers / Health Professionals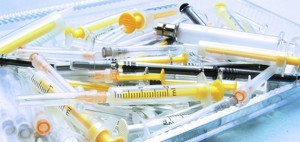 Those involved in the provision of health care make a huge investment in equipment and staff, as such proper sterilisation of medical equipment is essential. If client, personnel and environment's safety from micro organisms and biohazards is your concern, then contact Contaminated Site Solutions.
Talk to us about preventative and situational programs we can institute to protect your clients, your staff and your business.
Contaminated Site Solutions are specialists in healthy spaces, providing real solutions for you relating to:
Contaminated Site Solutions will provide:
An audited Health & Safety accreditation
Licensed and qualified staff using the latest technology
Advice and consultation
A site assessment including stringent safety measures with a sound knowledge of the decontamination process, PPE and waste management controls
Detailed scope of works that acknowledges the specifics of the decontamination involved
Inventory reporting (where required)
Liaison with WorkSafe and/or testing laboratories