Fire Damage restored through Fire Decontamination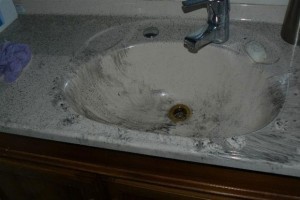 Due to the unique behaviour of fire damage and smoke, fire restoration may not be simple, so it's important to have an experienced restoration team on your side. A fast treatment will help reduce smoke and soot health hazards if completed within 48 hours.
Immediate Action is vital, so take steps to minimize health hazards and reduce fire related damage to your home or business. CSS can provide you with services ranging from small demolition jobs to complete restoration work using the latest Technology.
Contaminated Site Solutions inspects the property to determine the fire damage and the scope of work needed for the cleaning, restoration, and repairs required.
Get in touch with us for a full inspection
We advise you of the full extent of the damage. How many materials are affected by smoke or fire? What is the proper method for cleaning? Will your personal belongings need to be relocated while the house is restored?
In unaffected areas it can be vital to protect areas that were not affected by soot and odour before the damage spreads to these areas. It will save money!
We will complete an inventory of items that are damaged beyond repair.
Using Ultrasonic Technology Contaminated Site Solutions has made tremendous headway in the restoration of valuable, smoke damaged items.
Once the mitigation begins, Contaminated Site Solutions will keep you informed and answer your questions, all while working to help make the fire damage
"Like it never even happened."